Current Location:Businesses >Energy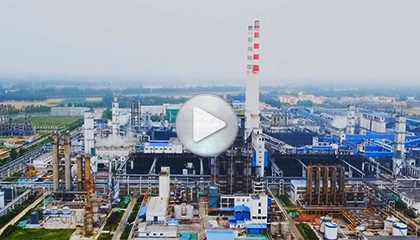 With Shandong Tiexiong Metallurgy Science and Technology Co., Ltd., Shandong Tiexiong Xinsha Energy Co., Ltd. and Shandong Coking Group Foundry Coke Co., Ltd. as the main part, currently it owns an annual production capacity of 10 million tons of cokes, 21 million heavy boxes of glass and 2 billion kilowatt-hours of power generating. Its main products are: coke, coke oven gas, LNG, coal tar, fuel oil, carbon black, carbon, crude benzene, power generation, steam, glass, etc. Its independent coking capacity comes out top nationwide, all entering the the national coking industry admittance notice. It has honorably won the National Coking Industry Production Demonstration Base, China's Foundry Coke Production Base, Special Glass National Key Laboratory Experimental Base, National Environmental Protection Amity Enterprise, Dalian Commodity Exchange Coke Futures Delivery Factory Warehouse, Zhengzhou Commodity Exchange Glass Futures Delivery Factory Warehouse and so on one after another.
Relying on capital, technology and scale advantages, its energy chemical sector extends the chemical industry chain longitudinally and integrates similar capacity resources horizontally by relying on clean gas and chemical products resources. It introduces, absorbs and innovates environmental protection and safety advanced technologies to form a green circular economy operation system of circular using of resources, cogeneration and industrial extension. With value-added effect as the center, it optimizes the stock and adjusts the bulking to lead the development direction of coking, metallurgy, building materials, chemical engineering and clean energies to create a new mode of transformation and upgrading.